$

1

*

Buys

$

100

,

000
Globe Life Insurance
Get FREE Life Insurance Information
Or call for more information: 1-800-742-6787

Or call for more information
1-800-742-6787
Choose Your Coverage:
$30,000
$50,000
$100,000
No Medical Exam
Simple Application

Free Quote—Apply in Minutes
No Waiting Period
Full Coverage The First Day
Fast Approval Process
Monthly Rates as low as:
$3.49 for Adults
$2.17 for Children or Grandchildren
The Health Benefits Of Avocado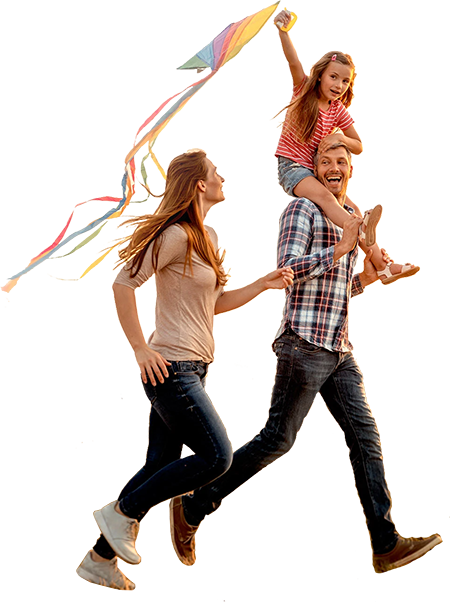 By

Mike Elman

•
November 02, 2016
The "alligator fruit" known as the avocado is a favorite in many recipe dishes and the main ingredient in guacamole. It is praised for its high nutritional values, and in recent years it has become a popular fruit amoung health-conscious people.
There are some unique differences between the avocado and other fruits. While most fruits consist of carbohydrates, the avocado is known for being high in healthy fats. The avocado is an incredibly nutritious fruit that comes from the tree called Persea Americana.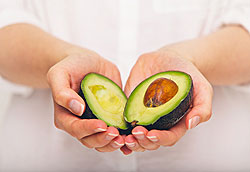 The avocado is often called a superfood due to its many health benefits. It can range in shape from pear shape to a more rounded fruit. The avocado can vary in color and weight as well—from a black to green, and can weigh anywhere from eight ounces to three pounds.
The yellow-green meat inside the fruit includes many nutrients, including at least 20 different vitamins and minerals. Within a 160 calorie, 3.5 ounce avocado, there are 15 grams of good fats. Although the avocado does contain nine grams of carbs, seven of those carbs are fiber, which makes this fruit a low-carb favorite.
Also included within the avocado is 26% of the RDA of Vitamin K, 20% of the RDA of Folate, 17% of the RDA of Vitamin C, 14% RDA Potassium, 14% of the RDA of Vitamin B5, 13% RDA of Vitamin B6 and 10% of the RDA of Vitamin E. The very nutritious avocado also contains small amounts of Magnesium, Manganese, Copper, Iron, Zinc, Phosphorous, Vitamin A, B1 (Thiamine), B2 (Riboflavin) and B3 (Niacin).
Another great benefit to eating avocados is that they do not contain any cholesterol or sodium. In fact, studies have shown that avocados may actually help to maintain healthy cholesterol levels when eaten on a regular basis because they contain beta-sitosterol, a plant-based agent that has shown to balance cholesterol levels.
Avocados also contain lutein and zeaxanthin, two phytochemicals that provide antioxidant protection and prevent damage from ultraviolet light. In addition, this super fruit also contains monounsaturated fatty acids, which supports the absorption of beta-carotene, a beneficial fat-soluble antioxidant that can lower the risk of developing age-related macular degeneration.
Believe it or not, avocados can also help prevent osteoporosis. Just half of an avocado provides approximately 25% of the daily-recommended intake for vitamin K, which is just as essential to bone health as calcium and vitamin D.
Since avocados are a great source of folate, it can prevent and protect against many illnesses just by eating this super fruit. According to research, the folate found in avocados can prevent breast, colon, stomach, pancreatic and cervical cancers. Folate is also extremely important for pregnant women because it reduces the risk of miscarriages and birth defects.
Due to the high level of folate in the avocado, studies have shown that eating this fruit may also reduce the risk of depression. Research has shown that folate prevents the buildup of homocysteine, a chemical that can impair circulation and delivery of nutrients to the brain. When produced in excess, it can interfere with mood, sleep and appetite. By regularly eating avocados, it may be possible to regulate the production of serotonin, dopamine and norepinephrine, keeping these brain chemicals in check.
Although the avocado has a creamy texture, it is actually high in fiber and an excellent source in improving digestion and providing a natural detoxification. This amazing fruit is also capable of significantly lowering the risk of developing coronary heart disease, stroke, hypertension, diabetes, obesity, as well as some gastrointestinal diseases. In addition, because it is a high source in fiber, studies have shown that the avocado may also contribute in lowering blood pressure and cholesterol levels, improving insulin levels, and even enhance weight loss for obese individuals when eaten on a regular basis.
You can find many great recipes for avocados or they can be used to spread on toast instead of butter. It is even a great ingredient to add to a chicken or egg salad sandwich rather than using mayonnaise. It's soft, creamy texture, along with its mild taste makes the avocado a perfect first food for babies as well.
Join Over 4.4 Million Current Globe Life Policyholders
Globe Life's values have remained the same since our roots began in 1900.