$

1

*

Buys

$

100

,

000
Globe Life Insurance
Get FREE Life Insurance Information
Or call for more information: 1-800-742-6787

Or call for more information
1-800-742-6787
Choose Your Coverage:
$30,000
$50,000
$100,000
No Medical Exam
Simple Application

Free Quote—Apply in Minutes
No Waiting Period
Full Coverage The First Day
Fast Approval Process
Monthly Rates as low as:
$3.49 for Adults
$2.17 for Children or Grandchildren
Is There A Risk of Heart Disease Due To Drinking?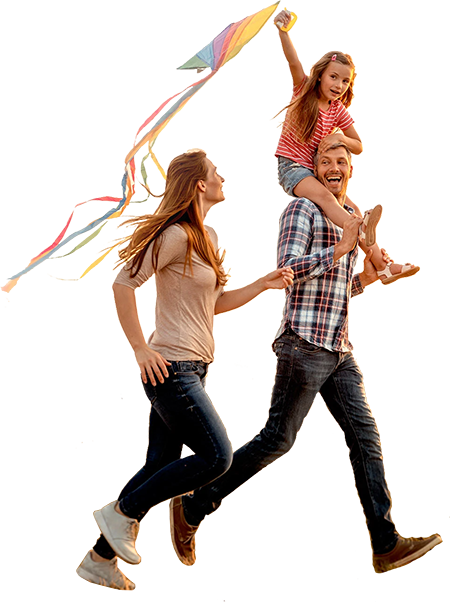 By

Lucille Reed

•
December 14, 2016
According to research published in the Journal of the American Heart Association, chronic use of alcohol does increase the risk of heart disease, including atrial fibrillation. In fact, studies show that as much as 60 percent of patients who drink heavily or binge drink are at risk.
In addition, large amounts of alcohol can be toxic to your heart. Whether due to binge drinking or heavy drinking, once the heart is exposed to high levels of alcohol, the cells within the heart can die. The heart walls may also start to thin and the chambers of the heart can begin to expand and weaken.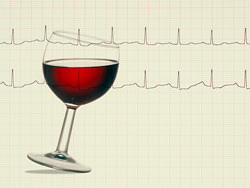 Studies further show that the effects that alcohol damage to the heart can be permanent, especially if alcohol is consumed in large to moderate amounts on a frequent basis. However, when alcohol consumption is stopped, the effects can be reversed, and in many cases the heart can become strong again.
The Centers for Disease Control and Prevention (CDC) suggests that if you choose to drink moderately, your consumption can be up to one drink per day for women and up to two drinks per day for men. However, both men and women over the age of 65 should have less than two drinks a day. If you choose to drink more, your risk of heart disease due to heavy drinking increases.
If you decide to drink moderately, research has shown that moderate alcohol consumption has been associated with lowering the rates of coronary heart disease and heart attacks in comparison to those who drink heavily or binge drink. Moderate drinking has also been associated with higher levels of HDL good cholesterol.
Unfortunately, even in cases of moderate to low alcohol consumption, higher blood pressure can be associated with alcohol intake, as well as possible risk of stroke and brain aneurysm. Studies show the risk for stroke and brain bleeding continues to be high in women who drink, even if their alcohol intake is low. Keep in mind that the risk of stroke and brain aneurysm lessens when the use of alcohol decreases.
If you use alcohol, there are steps to take to lower your chances of heart disease and stroke.
Blood pressure – Since alcohol does increase blood pressure in many people, you will want to monitor your blood pressure. Studies also show that high blood pressure is one of the primary causes of atrial fibrillation. For this reason, you will want to follow your blood pressure closely. If you notice that alcohol use does increase your blood pressure, it's likely that lowering your alcohol intake will also lower your blood pressure.
Sleep apnea – If you suffer from sleep apnea, you are at a higher risk of atrial fibrillation. Because alcohol is a sedative, your symptoms of sleep apnea can worsen. As a precaution from worsening sleep apnea after drinking alcohol, if you use a CPAP machine, always make sure it's in place when you go to sleep.
Stay hydrated – Drinking alcohol can make you dehydrated. It can also cause you to lose electrolytes, such as sodium, potassium and magnesium, which are important for heart health. Drink plenty of water and fluids that do not contain alcohol or caffeine.
Research has shown that lifestyle changes including diet, exercise and reducing alcohol intake can reverse the progression of atrial fibrillation and heart disease, often without medications and medical procedures.
Join 4.3 Million Current Globe Life Policyholders
Globe Life's values have remained the same since our roots began in 1900.