$

1

*

Buys

$

100

,

000
Globe Life Insurance
Get FREE Life Insurance Information
Or call for more information: 1-800-742-6787

Or call for more information
1-800-742-6787
Choose Your Coverage:
$30,000
$50,000
$100,000
No Medical Exam
Simple Application

Free Quote—Apply in Minutes
No Waiting Period
Full Coverage The First Day
Fast Approval Process
Monthly Rates as low as:
$3.49 for Adults
$2.17 for Children or Grandchildren
How Long Does It Take to Get a Life Insurance Policy?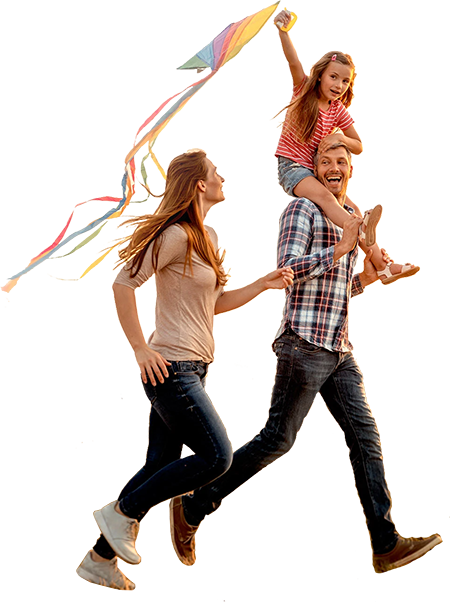 By

Lucille Reed

•
August 15, 2018
How Long Does It Take to Get a Life Insurance Policy?
Most of us wouldn't dare to get behind the wheel of our car without knowing that a solid insurance policy was in place. This isn't just because it is illegal to drive a car without insurance. We also understand that our insurance is what protects us from going into debt trying to pay back medical and repair bills if we are involved in an accident.
For some reason, many of us fail to apply this same reasoning when considering life insurance. Perhaps the most important purpose of life insurance is to protect your dependents. If you have minor children, a spouse, or others who depend fully or in part on your monthly income, you need a life insurance policy to ensure that they will be cared for in the event of your untimely death.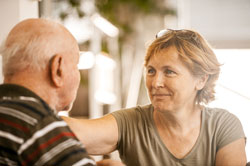 But just how long does it take to get a life insurance policy? If you aren't currently covered by a life insurance policy, or don't know whether you are or not, keep reading to find out what your next steps are ...
Here is what to consider before dropping that safety net ...
Determine whether or not you already have coverage
Most employers will offer different types of insurance plans as part of their benefits package, however, just what is offered varies widely. Be sure to check your benefits information carefully to determine what coverages are offered to you through your current job. It's not uncommon for companies to offer group term-life insurance, disability insurance, and health insurance to employees as part of their benefits packages.
That said, many positions don't offer their employees any insurance perks at all, so it really does depend on the organization. Access to insurance benefits through an employer may also be limited by other factors such as how long you've held the position and whether you are considered a full or part-time employee.
Once you have determined whether or not you already have a life insurance policy through your current position, you will need to take some additional factors into consideration.
First, you will want to determine the actual length of your employer-based coverage. Term life insurance policies often have terms from 5-30 years. However, if your coverage comes as an employment benefit, it may also terminate with the end of your employment. This means you won't be covered anymore if you get fired or leave your job.
Another factor to consider is that employer-based coverage is often limited in terms of the amount of the total death benefit. Many employer-based plans will offer death benefits in the amount of one to two years of the policyholder's salary. However, you may be able to purchase a term life insurance policy on your own with a death benefit that is equal to your after-tax salary for five, ten, twenty years.
Purchasing a life insurance policy
If you aren't currently covered or have decided that your current coverage isn't adequate, then you can purchase life insurance directly through an insurance provider. For most policy purchasers, the burning question is then "how long will it take to get the policy?"
In other words, you want to know when coverage, and thus protection for your family, will officially start. This will largely be determined by whether you purchase a policy that requires a medical exam.
Medical exam or no medical exam
If you need speedy coverage or don't want to submit a medical examination, then you could opt to purchase a life insurance policy that does not require a medical exam. You will still be asked to submit answers to questions about your health to help determine your premium and eligibility.
Also, no exam doesn't mean that there won't be any underwriting. Insurance companies are allowed to use information from driving records and medical records to determine your premium. This process may take anywhere from approximately 1 day to more than a week. However, choosing the no exam option is the fastest way to get a policy set up.
One word of advice: Don't choose this option in the hopes of hiding a medical issue from the insurance company. Lying about your medical history on an application is fraud. Also, odds are that the company will find out, either through the underwriting process or after your death. If it is determined that you received the policy under false pretenses, this could nullify the policy.
To summarize, here are the steps towards getting the right amount of coverage as expediently as possible.
Check to see if you already have coverage through an employer
Determine whether this coverage is adequate
Contact insurance companies to shop around for a policy
Choose a no-exam policy if your goal is to be covered within a week or so
Join 4.3 Million Current Globe Life Policyholders
Globe Life's values have remained the same since our roots began in 1900.