$

1

*

Buys

$

100

,

000
Globe Life Insurance
Get My FREE Quote — Apply In Minutes
Choose Your Coverage:
$30,000
$50,000
$100,000
$5,000, $10,000, $20,000, $30,000, $50,000, $100,000


No Medical Exam —
Simple Application

No Medical Exam—Simple Application

Free Quote—Apply Online


No Waiting Period
Full Coverage The First Day
Fast Approval Process
Full Coverage The First Day—Fast Approval Process

Monthly Rates as low as:
$3.49 for Adults
$2.17 for Children or Grandchildren
Big Cities Surprisingly Great for Outdoorsy People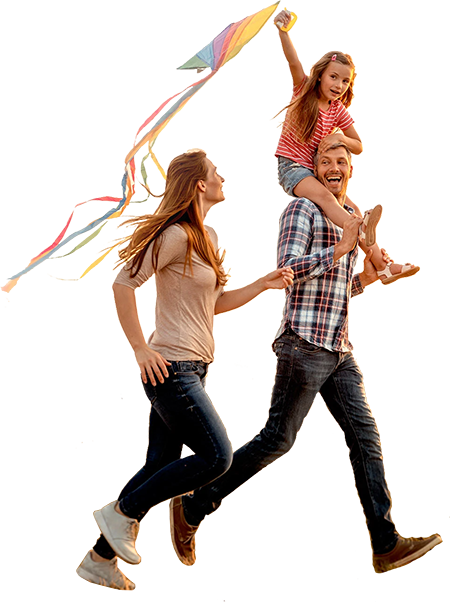 $

1

*

Buys

$

100

,

000
Globe Life Insurance for Adults or Children



No Medical Exam
Simple Application

No Medical Exam—Simple Application

Free Quote—Apply in Minutes


No Waiting Period
Full Coverage The First Day
Fast Approval Process
Full Coverage The First Day—Fast Approval Process

Monthly Rates as low as:
$3.49 for Adults
$2.17 for Children or Grandchildren


By

Stacy Williams

•
March 24, 2015
For those who love nature, nothing compares to the serenity and adventure you can find exploring the outdoors. But does living near nature mean you have to sacrifice the excitement, culture, and career opportunities you get when living in a big city? You might be surprised, but the answer is a definite no. While not all big cities are great for outdoor enthusiasts, you really can have it all -as long as you know where to go.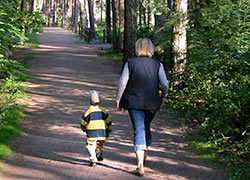 If you're a lover of nature and outdoor exercise who is thinking of relocating, this article may help you make one of the most important decisions of your life. From hiking and camping, to biking and running, to kayaking and other water sports, these big cities (in no particular order) are surprisingly great for outdoorsy people who want to have their cake and eat it too.
1 – Atlanta, Georgia
With a population of around 430,000 in the city itself, Atlanta is the most populous city in Georgia as well as the state capital. Atlanta also made it to number nine on the top ten list of largest metropolitan statistical areas, with a population bordering 5 million. Considering its size you'd think Atlanta was the last place a nature lover would feel at home. But that's where you'd be wrong.
Piedmont Park and the Beltline
Piedmont Park, about a mile northeast of Downtown Atlanta, is a 189 acre park featuring picnic areas, playgrounds, tennis and baseball facilities, biking and walking trails, a dog park, community gardens, and Lake Clara. Biking and walking enthusiasts living in Atlanta can enjoy the Atlanta Beltline, a former railway corridor being converted into a multi-use trail connecting various parts of the city.
Hiking Just Minutes from the City
Just outside of the city more chances for outdoor adventure await. Sweetwater Creek State Park has beautiful hiking trails just minutes from Atlanta. The Arabia Mountain trails offer a unique hiking experience through a granite ecosystem unlike anything in Georgia. You can also hike along the Chattahoochee River at one of multiple trails including the Vickery Creek trail to see waterfalls and historic mill ruins.
Proximity to the Appalachian Trail
Adventurers with more time can take a drive (about 1.5 hours) over to Amicalola Falls. The almost 1,000 acre park is home to the southern starting point of the world famous Appalachian Trail and also offers camping and day hiking, not to mention the breathtaking falls it's named after.
2 – Los Angeles, California
With a population rapidly approaching the 4 million mark, Los Angeles is the second most populous city in the U.S. Everyone knows that Los Angeles offers exiting nightlife and proximity to some of the world's most popular beaches. But the City of Angels is also a great place to live or visit if you love the outdoors.
Oceans and Mountains
L.A. is an ocean lover's paradise with miles of scenic beaches great for fishing, surfing, swimming, and wildlife viewing. But in L.A. you don't have to choose between beaches and mountains. The beautiful San Gabriel Mountains in northern Los Angeles offer hiking, camping, backpacking, skiing, and snowboarding opportunities. And the western answer to the Appalachian Trail, the Pacific Crest Trail or PT, passes along this mountain range. Hikers can also travel just a short distance to explore the San Bernardino Range.
Beautiful Deserts
Just in case world-class beaches and rugged mountains weren't enough, Los Angeles residents can also appreciate exploring Palm Springs, and the Mojave Desert. The Mojave is home to three national parks -Joshua Tree National Park, Death Valley National Park, and the Mojave National Preserve.
And Island Getaways
Just off the coast of L.A. lies Catalina Island. Part of the Channel Islands, Catalina is just 22 miles long and can be very busy during the height of its tourist season. But its clear water offers excellent snorkeling and scuba diving opportunities. All of this is just a quick ferry ride from the bustling urban center of Los Angeles.
3 – Orlando, Florida
Say "Orlando, Florida" to most Floridians and non-Floridians alike and the first thing that comes to mind is an iconic pair of black mouse ears. And there is no denying that Orlando's multiple theme parks are what have put it on the map, giving the city world-wide fame and drawing in millions of visitors from all over the world. But what you might not know is that amid the high-rise hotels, theme parks, and gaudy tourist traps, Orlando offers fantastic adventures for the outdoor enthusiast.
World-Famous Beaches
The sunny city of Orlando is just a short drive from some of the most famous beaches in the world, not to mention the most popular surfing spots in Florida. Cocoa Beach, Daytona Beach, New Smyrna Beach and the Canaveral National Seashore are all about an hour drive from the city. You can windsurf, long or short board, and swim year round.
Crystal Clear Natural Springs
Florida's best kept secret is its wealth of natural springs that create clear-water rivers and swimming holes that stay warm year round. At Wekiwa Springs State Park you can take a kayak or canoe down the crystal clear Wekiwa River. Even though the park is so close to Orlando, it offers a glimpse of old Florida wilderness. Outdoor enthusiasts can also hike, off road bike, camp and view wildlife at this park just minutes from the city.
Biking, Hiking and Wildlife Viewing
Blue Springs State Park, to the west of Orlando, is another natural spring and a great place to go see manatees at the right time of year. Biking enthusiasts can enjoy the various on and off-road trails at local state parks and throughout the city including the 22 mile West Orange Trail, 7.4 mile Little Econ Greenway, and 6.5 mile Cady Way Trail. The Orlando area also has enough urban parks, nature preserves, and hiking trails to keep you busy year round.
4 – Minneapolis, Minnesota
Minneapolis prides itself on being a city that embraces nature and offers numerous green spaces and outdoor activities to residents and visitors alike. Voted one of MSN's "World's Cleanest Cities", Minneapolis residents enjoy an eco-friendly transit system, rain gardens, and scores of bike trails. Residents take real pride in the many green initiatives taken up by the city. All of this makes Minneapolis quite beautiful and in touch with nature considering it's the 14th largest metropolitan area in the U.S.
Walk to a Park from Anywhere
Minneapolis is also ranked as the number one city in American for parks. With over twenty percent of the land that makes up the city taken up by public parks and approximately 94 percent of residents living within ten minutes walking distance from a park, you can pretty much walk to a park no matter where you live in the city.
Get Out on the Mighty Mississippi
Minneapolis lies on both of the Mississippi River's banks, making it an excellent spot for water sports. Mississippi National River and Recreation Area is a 72 mile park right in the midst of the city where you can fish, canoe, kayak, hike, and bike. Visit Mississippi Gorge Regional Park to see the gorge, created over thousands of years by the river gradually wearing away the sandstone.
A Top U.S. Biking City
Minneapolis has earned its designation as one of the most bike friendly cities in the United States. The city promotes the use and enjoyment of bikes through bike share programs, and the Freewheel Bike Midtown Bike Center, a full service bike transportation center offering storage, repair, and bike classes. The Midtown Greenway, 5.7 miles in length, is a trail used for recreation and commuting that provides cyclists with a route across the city that is effectively traffic-free.
Globe Life's values have remained the same since our roots began in 1900.