$

1

*

Buys

$

100

,

000
Globe Life Insurance
Get My FREE Quote — Apply In Minutes
Choose Your Coverage:
$30,000
$50,000
$100,000
$5,000, $10,000, $20,000, $30,000, $50,000, $100,000


No Medical Exam —
Simple Application

No Medical Exam—Simple Application

Free Quote—Apply Online


No Waiting Period
Full Coverage The First Day
Fast Approval Process
Full Coverage The First Day—Fast Approval Process

Monthly Rates as low as:
$3.49 for Adults
$2.17 for Children or Grandchildren
How To Look Better Than Ever At 40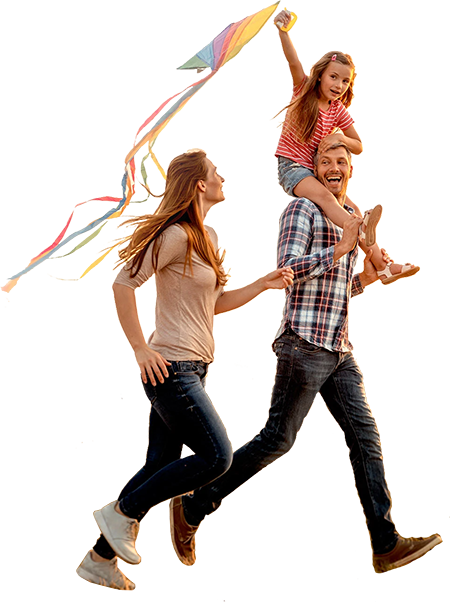 $

1

*

Buys

$

100

,

000
Globe Life Insurance for Adults or Children



No Medical Exam
Simple Application

No Medical Exam—Simple Application

Free Quote—Apply in Minutes


No Waiting Period
Full Coverage The First Day
Fast Approval Process
Full Coverage The First Day—Fast Approval Process

Monthly Rates as low as:
$3.49 for Adults
$2.17 for Children or Grandchildren


By

Stacy Williams

•
August 10, 2016
So you're forty ... is that any reason you can't be more confident than ever before? Every time you notice a new gray hair in the mirror, it may be a question you find yourself asking. However, the answer to this question can be a definite "Yes!"
Women in their forties are often more assertive, self-aware and successful than younger women. But in a society where movies, magazines and runways are constant reminders of the high value placed on youth, being forty and still feeling beautiful can be a daily struggle.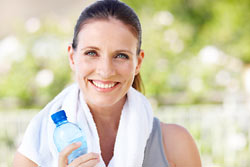 If thirty is the new twenty, then forty should be the new thirty. Whether you've just turned forty, are nearing that milestone or are a few years over, you don't have to feel like age is catching up to you. There are steps a woman can take to help her look and feel fantastic every day.
One of the most important things is to take care of your skin. Call them fine lines, laughter lines or crow's feet; a wrinkle by any other name is still a tell-tale sign of aging. Nothing gives away age like skin. Don't worry though, you don't have to resort to expensive injections or wrinkle-fighting creams to help keep your skin looking fresh and youthful at forty. If you started caring for your skin back in your twenties or even thirties you already have a head start. However, even if you haven't, caring for your skin now will make a big difference.
Caring for your skin at home is an important task. Aging skin loses it tone and begins to dry out leading to more pronounced lines. Replenish your skin and help reduce the appearance of wrinkles by using a daily moisturizer with an SPF of at least 35. You should also begin using facial oil to replace your skin's natural oils. In addition, you'll want to exfoliate daily to wash away dead cells and leave your skin looking vibrant.
Professional skin care treatments at spas, salons and doctor's offices now offer a range of skin care services like laser toning and microdermabrasion to help get younger looking skin. Even if you aren't interested in the fancier procedures, getting regular facials can help keep your skin fresh and firmer.
Regular workouts can also help you look and feel younger. It's no secret it becomes harder to keep off excess weight with age. Weight gain occurs with age for a few reasons. First, aging causes your body composition to change. Calorie-burning muscle slowly decreases and is replaced with fat. As your metabolism slows and you become less active, the weight settles in. It's not unusual for women in their forties to put on around five pounds per year. Just because weight gain and age go hand in hand, however, doesn't mean you can't fight back.
Cardio is exercise that gets your heart pumping. According to the American College of Sports Medicine, people should get thirty minutes of moderate exercise five days per week. Cardio exercise has numerous benefits including weight loss, increased bone density, stronger heart and lungs and more energy. For women in their forties, cardio exercise isn't just a great way to maintain a healthy weight and feel beautiful. It's also an excellent way to stay healthy and reduce the risk of heart disease.
Although some women in their forties can still enjoy running, others may be ready for less high-impact cardio workouts. Swimming, cycling and elliptical workouts are all easier on the joints. If you've had an ankle or knee injury, simply switch up your routine in order to maintain cardio exercise.
Cardio exercise can help you stay trim and healthy, but strength training is what gives you that lean, toned look. Women in their forties should be getting two to three strength training workouts a week to combat the aging muscles. Remember, more muscle means your body burns more calories, so strength training is an essential part of staying lean and sculpted.
If you don't have time to lift weights at the gym or you don't want too much muscle bulk, strength training won't make you bulky. It can actually make you lighter and leaner. Workouts can be short, since they're intense. Even if you've never worked out before, you can begin a simple, light routine at home and work your way up.
When getting started in strength training, target your arms, abs, legs and back for a total body workout. Sit-ups, squats, lunges, leg extensions, crunches, push-ups and planks are all standard strength training exercises that will give you an amazing, muscle-building, age-defying workout. Start off with a few reps each workout and add more each day to continue to challenge your muscles. Add weight for more of a challenge. Be sure to take a rest day in between workouts to give your body time to recover.
Turning forty is what you make of it. Taking care of yourself with good diet, exercise and a great skin care routine can keep you looking beautiful and feeling confident throughout your forties and beyond.
Globe Life's values have remained the same since our roots began in 1900.