$

1

*

Buys

$

100

,

000
Globe Life Insurance
Get My FREE Quote — Apply In Minutes
Choose Your Coverage:
$30,000
$50,000
$100,000
$5,000, $10,000, $20,000, $30,000, $50,000, $100,000


No Medical Exam —
Simple Application

No Medical Exam—Simple Application

Free Quote—Apply Online


No Waiting Period
Full Coverage The First Day
Fast Approval Process
Full Coverage The First Day—Fast Approval Process

Monthly Rates as low as:
$3.49 for Adults
$2.17 for Children or Grandchildren
Sick Of Running? 5 Cardio Routines You Should Try Instead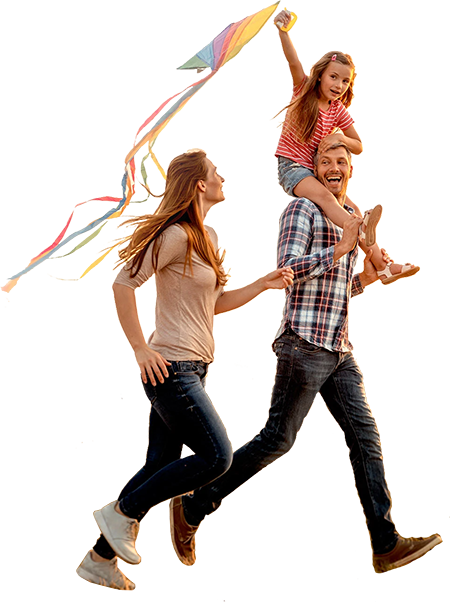 $

1

*

Buys

$

100

,

000
Globe Life Insurance for Adults or Children



No Medical Exam
Simple Application

No Medical Exam—Simple Application

Free Quote—Apply in Minutes


No Waiting Period
Full Coverage The First Day
Fast Approval Process
Full Coverage The First Day—Fast Approval Process

Monthly Rates as low as:
$3.49 for Adults
$2.17 for Children or Grandchildren


By

Stacy Williams

•
December 09, 2015
Heart disease remains a top killer of men and women in America. But being active can reduce your risk for heart disease. A minimum of 150 minutes of moderate exercise or 75 minutes of vigorous exercise each week is recommended to maintain cardiovascular health. That's approximately 30 minutes of exercise five times per week.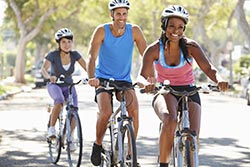 Running is one of the first exercises that comes to mind when you think of developing cardiovascular fitness. But the truth is that running can be hard on the body. Common ailments of runners include knee pain, Achilles tendinitis and shin splints. While wearing the right shoes, resting when needed, and knowing your own limitations can help, running will cause wear and tear over time. In addition, if you've been a runner for a long time, you can start to experience burn-out. It's easy to get bored when you aren't mixing up your workout routine.
If you're already a runner and don't have an injury or other reason to stop, you don't have to. Running can be an excellent part of your cardiovascular plan. But incorporating one or more of these lower-impact exercises into your routine can help you to maintain excellent cardiovascular health too.
Swimming
One of the three exercises that make up a traditional triathlon, swimming is a fantastic cardiovascular workout. So why might it be a better choice for you than running?
What it works: Swimming is a full-body exercise that works out many different muscle groups simultaneously. Water provides resistance and puts your arms, legs, and core to work. Since there are numerous styles of swimming –including breaststroke, backstroke, and freestyle –you can mix it up to hit different muscle groups from one session to the next.
Why it's good for you: Swimming is low-impact, which can be especially helpful if you struggle with injuries that make higher-impact exercises difficult. The water creates resistance, but also takes pressure off of your joints. In addition, swimming can improve your metabolism and help you build lean muscle.
Elliptical
You might have seen one of these funny looking machines in your local gym and wondered what it was. Maybe you've even considered trying one out. If you haven't yet, you're missing out on a great low-impact cardio workout.
What it works:Elliptical machines provide a full-body workout, with less impact than running. Your leg muscles, glutes, back and abdomen work as you walk or run. In addition, some elliptical machines have handles to work your upper body. You have the option too of carrying weights as you go for a better upper body workout.
Why it's good for you: Weight-bearing exercises that keep you on your feet actually help you to maintain bone density. Although the movement that you make on an elliptical machine is similar to running, your feet remain on the footpads. This means that you can get a similar workout to running without aggravating your joints. You can up the intensity with incline and interval workouts.
Rollerblading
Also called inline skating, rollerblading is a fun form of outdoor exercise that you can do alone or with a workout buddy. Even if you've never tried rollerblading before, it's actually not hard to pick up. Just start out at a pace you're comfortable and work your way into longer, faster workouts.
What it works: Rollerblading works your glutes, legs, and core. The backward and lateral movement of your thighs work all three glutes – maximus, medius and minimus. It's also a great workout for your hamstrings and quadriceps. Finally, rollerblading works your abdominals, helping you develop core strength and increase stability.
Why it's good for you: Rollerblading gives you a lot of the same cardiovascular benefits as running, without the strain on your joints. In fact, you'd probably burn around the same amount of calories rollerblading for 30 minutes as you would running at an average pace in the same amount of time. But since rollerblading is low-impact, you get those same benefits without the same risk of damage.
Walking
Walking can't possibly be good enough to replace running in your workout routine, right? It's true that higher intensity workouts can increase cardiovascular health, not every cardio workout has to leave you out of breath and sweating like a pig. Here's why you should consider working walking into your cardio routine.
What it works: Walking works many of the same muscles as running, but at a much lower intensity. Fast walking is a great way to kick it up a notch, while still going easy on your joints. Walking with weights on your ankles or holding weights in your hands is a great way to get stronger while getting your cardio.
Why it's good for you: Is walking the most hardcore exercise you'll ever do? No. But it does give you more of a workout than you think. Walking improves your cardiovascular system, strengthening it and improving its function. It makes your bones stronger and has the added benefit of burning calories. Walk at a brisk, steady pace several times a week to get the best results.
Cycling
If you're interested in a high intensity, but low impact cardio exercise, you can't beat cycling. It's an incredibly versatile sport because you can ride almost anywhere and at any time. And whether you're on the stationary bike at the gym, hitting the trails on a mountain bike or taking your road bike out on the open road, you'll get some amazing benefits.
What it works: Cycling is a great lower body workout, but it actually works your whole body in some capacity. It can build and tone your calves, quadriceps, and hamstrings, as well as your glutes. It also increases mobility in your hips and knee joints.
Why it's good for you: In addition to building and toning muscle, cycling is an endurance workout that increase your stamina. Since it's easier to go for longer, cycling at a steady pace is also a great way to burn calories. Finally, cycling raises your heart rate, improving your cardiovascular health and decreasing your risk of developing heart disease.
Above all, it's important to pursue your health and fitness goals safely. Always check with your physician before starting a new workout routine.
Globe Life's values have remained the same since our roots began in 1900.