$

1

*

Buys

$

100

,

000
Globe Life Insurance
Get My FREE Quote — Apply In Minutes
Choose Your Coverage:
$30,000
$50,000
$100,000
$5,000, $10,000, $20,000, $30,000, $50,000, $100,000


No Medical Exam —
Simple Application

No Medical Exam—Simple Application

Free Quote—Apply Online


No Waiting Period
Full Coverage The First Day
Fast Approval Process
Full Coverage The First Day—Fast Approval Process

Monthly Rates as low as:
$3.49 for Adults
$2.17 for Children or Grandchildren
Beating Work Burnout is Easier than You Think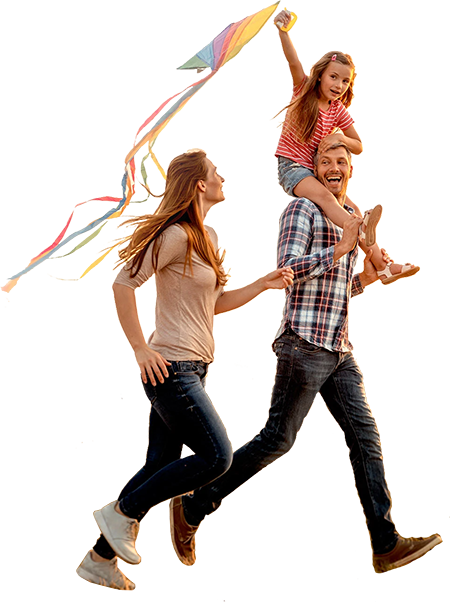 $

1

*

Buys

$

100

,

000
Globe Life Insurance for Adults or Children



No Medical Exam
Simple Application

No Medical Exam—Simple Application

Free Quote—Apply in Minutes


No Waiting Period
Full Coverage The First Day
Fast Approval Process
Full Coverage The First Day—Fast Approval Process

Monthly Rates as low as:
$3.49 for Adults
$2.17 for Children or Grandchildren


By

Mike Elman

•
April 20, 2016
In today's face-paced work environment, multi-tasking is the norm and employers tend to hold their workers to higher standards at all levels. Whether you are part of the corporate world, retail, do hard labor, make art, teach school, have a state job or any of the thousands of jobs out there, work can become stressful for everyone at some point.
So what happens when every day starts to feel like a challenge ... when those times between vacations and days off begin to feel eternal and unbearable? When work burnout hits, those feelings of dissatisfaction and boredom can make it difficult to get out of bed and face the day.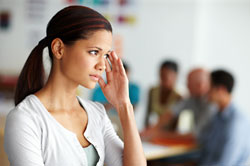 What Exactly Is Work Burnout?
Hating your job doesn't mean you're burned out if you never really liked it from the start. Burnout is what happens when prolonged stress causes you to lose the motivation that initially led you to take the position. That loss of inspiration due to mental and emotional exhaustion is the burnout, and it can deplete your energy leaving you feeling exhausted.
Naturally, enthusiasm for anything, even projects you're extremely passionate about, will have some ebb and flow. The danger of burnout is that it can make you want to give up, even on things you care about deeply. Luckily, while it's not always possible to avoid burnout, beating the worst of it is much easier than you may realize.
Avoid Negative Coworkers
Negativity in the workplace is one of the top reasons people experience burnout. Negative thoughts can poison your perceptions about your job, your coworkers and even your own performance. Some negativity like dealing with the occasional pushy customer or client can't be avoided. Other sources of negativity though like pointless chatter from workplace gossip can be avoided.
Negative coworkers simply drain energy. They contribute to burnout by magnifying any stress or negative thoughts you have with endless complaining. Avoid them whenever you can. When you can't avoid them, remind yourself that their negativity is their problem, not yours. Focus on positive thinking and spend your time around more positive coworkers instead.
Relax During Time Off
The amount of pressure you experience at your job depends on a variety of factors. High-stakes, fast-paced jobs often mean higher stress levels. No job is without a certain amount of stress, no matter how minimal. If you allow that stress to leak into the rest of your life, you'll experience burnout much faster. It is crucial to learn how to relax during any time off.
Leaving that stress behind once you're off the clock can take work. Train yourself to put off what can wait until tomorrow and don't feel guilty about it. Remind yourself that you spend the majority of your waking hours at work anyway. Your time off is sacred. It is your time to unwind, reset and enjoy the other aspects of your life. Guarding it will help keep you in the right mental, emotional and physical state to handle workplace stress.
Learn To Set Boundaries
Burnout can come from work overload, especially when you feel like your effort is going unnoticed. Do you work a lot of overtime, with or without pay? Are you constantly volunteering to take on additional responsibilities, or do you simply have a problem saying no? Learning to set boundaries, both internal and external, can help fight off workplace burnout that comes from feeling overwhelmed and underappreciated.
Setting boundaries means learning how to balance your work and other areas of your life. Don't let your job consume you, even if your work is your passion. It is also important to set boundaries with coworkers who try to pass off work onto you. Finally, learn to say no to superiors when they're taking advantage of your goodwill or failing to see how full your plate already is.
Ask For What You Deserve
Many men and women begin a career filled with passion and hopes for the future, only to end up experiencing burnout when they don't end up quite where they envisioned. If you're striving for something more at work like a higher position, better pay, more respect or more autonomy, and you're not getting it, it's easy to feel undervalued and frustrated.
Before you succumb to burnout and potentially give up, why not ask for what you deserve? Consider your workplace accomplishments. Be honest with yourself. If you truly feel that you are being undervalued or overlooked, speak up about it. If you do speak up and don't get the answer you want, at least you know where you stand. Perhaps it's time to go somewhere where your effort will not be overlooked.
Set Professional Goals
When you don't feel like things are moving forward, it becomes more and more difficult to feel excited about something. This holds true for personal relationships and for work as well. Stagnation in the workplace can rapidly lead to feelings of burnout. However, this source of workplace burnout can be easily conquered by learning to set professional goals for yourself.
Setting career goals gives you something to work towards and something to look forward to. While long-term goals can help you envision where you want to be, it is the short-term goals that can best help you to combat workplace burnout. Short term goals create momentum and can lead to more immediate gratification.
Consider Switching Careers
Work burnout can make you question whether or not you want to keep going at all. It can make you lose confidence in your own abilities. Usually, when you're experiencing burnout, this doubt comes from external factors. Pressure and negativity from the outside can temporarily knock you off your game. Far less often, burnout comes when you are truly over something. The trick is telling the difference between temporary burnout, which everyone experiences, and the kind of burnout that means it is time to move on.
When you've reached the point where your dreams for the future conflict with your current career path, it is time to consider switching paths. If your bad days are turning into bad weeks and months, these long-lasting feelings of dissatisfaction could be a sign. It might be your way of telling yourself that your needs and wants have shifted and that your passion now lies elsewhere.
Globe Life's values have remained the same since our roots began in 1900.