$

1

*

Buys

$

100

,

000
Globe Life Insurance
Get My FREE Quote — Apply In Minutes
Choose Your Coverage:
$30,000
$50,000
$100,000
$5,000, $10,000, $20,000, $30,000, $50,000, $100,000


No Medical Exam —
Simple Application

No Medical Exam—Simple Application

Free Quote—Apply Online


No Waiting Period
Full Coverage The First Day
Fast Approval Process
Full Coverage The First Day—Fast Approval Process

Monthly Rates as low as:
$3.49 for Adults
$2.17 for Children or Grandchildren
Amazing Tips To Help You Get Through Allergy Season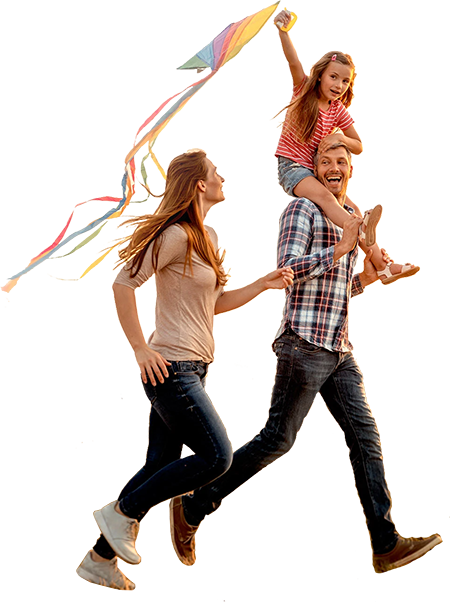 $

1

*

Buys

$

100

,

000
Globe Life Insurance for Adults or Children



No Medical Exam
Simple Application

No Medical Exam—Simple Application

Free Quote—Apply in Minutes


No Waiting Period
Full Coverage The First Day
Fast Approval Process
Full Coverage The First Day—Fast Approval Process

Monthly Rates as low as:
$3.49 for Adults
$2.17 for Children or Grandchildren


By

Mike Elman

•
June 02, 2016
When you love going outside during the spring and planting beautiful flowers, but you suffer from allergies, it can definitely leave you feeling miserable. Watery eyes, boxes of tissues and a congested head are telltale signs of allergy sufferers.
Allergies cause temporary but uncomfortable inflammation of the mucous membranes that line the nasal passages. When allergens enter the body of an allergy sufferer, the immune system releases histamines and other compounds that cause inflammation. This results in swollen sinuses, headaches, wheezing and all the dreaded symptoms from allergy season called allergic rhinitis (commonly referred to as " hay fever").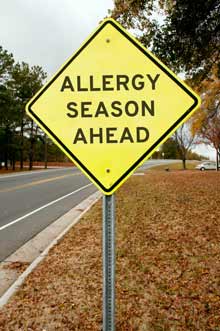 As much as allergy sufferers wish they could avoid the great outdoors until allergy season subsides, it is not a realistic approach to coping with seasonal allergies. There are some techniques, however, that might help you get through allergy season so that you are able to enjoy the great outdoor spring weather.
One idea you might want to try is simply keeping your windows closed. This keeps pollen from entering your home which can cause you to suffer from allergies. Since plants release most of their pollen between 5 am and 10 am, keeping your windows closed and using an air conditioner with an HEPA filter is ideal. Filters are recommended because they capture at least 99 percent of pollen, animal dander, dust and other particles for all-around better air quality.
Another important tip to help you during allergy season is to clean your home often, getting rid of allergens like dust, mold and pollen. People with allergies should make household chores part of their allergy management plans. Be careful that your cleaning efforts don't backfire, since many cleaning products can cause allergy-like symptoms for some. A great product you might try for cleaning is the microfiber cloth. Microfiber cloths and mops are made with microfibers that are positively charged. They will pick up dirt, lint, dust, hair and anything else that will cause you allergy problems. Be sure to remember to wipe down computer keyboards, door handles and counter tops as much as possible.
Alleviating your bedding of dust mites is another important factor in preventing allergies. It is important to wash all bedding at least once a week in hot water and if possible, drying your bedding in the dryer. It is also helpful to use allergy-free casing around mattresses and pillows.
Another factor you may not be aware of is the feathers in pillows are actually not recommended for anyone with allergies. Some people are allergic to birds and should avoid bird feathers in general, but the allergens that can get trapped in the feathers could also be causing problems. Dust mites are the most common type of allergen that can latch onto feathers. Animal dander, pollen and even mold spores can also be the culprit. Therefore, it is vital that you wash your pillow in hot water twice a month and actually replace your pillow every three years to keep the allergens at bay.
If getting rid of your feather pillows is out of the question, there are ways of taking care of your favorite pillows and keep your allergy symptoms at a minimum at the same time. The key to keeping your pillows allergy free from dust mites is to use plastic covers. It is recommended that you use covers for your pillows whether you use feather or any other type stuffing, but it is especially important to use on feather pillows. It is also important to ensure that the pillow case has a zipper on it, so the feathers are sealed in. Although your best solution is to avoid feather pillows entirely, sleeping on synthetic pillows is also not helpful if they are not taken care of properly.
If you are an allergy sufferer, you know that mowing the lawn can expose you to pollen and other allergens. When possible, try to have someone else cut the lawn, rake the leaves and weed the garden. It is also essential that you keep your grass cut low to help prevent the stems from dispersing pollen.
Although spending time outdoors is certainly something most of us greatly enjoy, it is important to remember if you suffer from allergies you should wash your clothes and shower immediately after going back indoors to get rid of pollen and other allergens that might have gotten on your clothes. Another significant key to remember is to try not to hang your clothes out in the sun to dry. Pollen may get all over them, so it's best to use your dryer instead.
As spring time approaches, driving with your windows down may seem like a fun idea, but it can also wreak havoc for allergy sufferers. For this reason, it is best to keep your windows rolled up as much as possible.
Lastly, if you are an allergy sufferer that likes to exercise outdoors, it might be best to change the time or location of your exercise routine. Avoid exercising in the early morning between the hours of 5 am and 10 am when the pollen is usually emitted. You might also want to indoor exercise whenever possible or find an area that does not contain a lot of green vegetation.
Globe Life's values have remained the same since our roots began in 1900.